Create memories with

Pajama Time

!

Transform ordinary bedtime into a magical experience with Pajama Time, the enchanting app that brings bedtime stories to life using AI.

Dive into a world of imagination where your child becomes the star of the story, alongside their friends, beloved pets or other cherished characters.

Jump in your pajamas and start creating your story!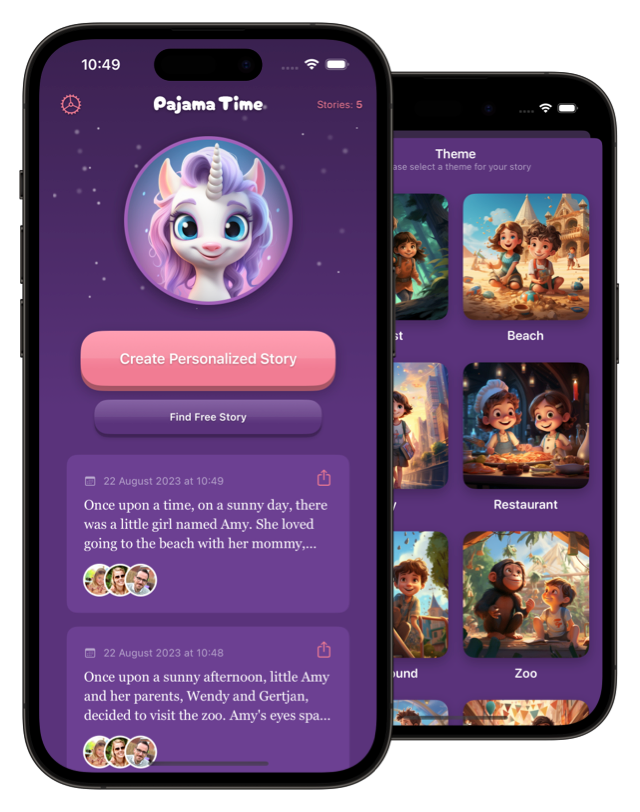 Features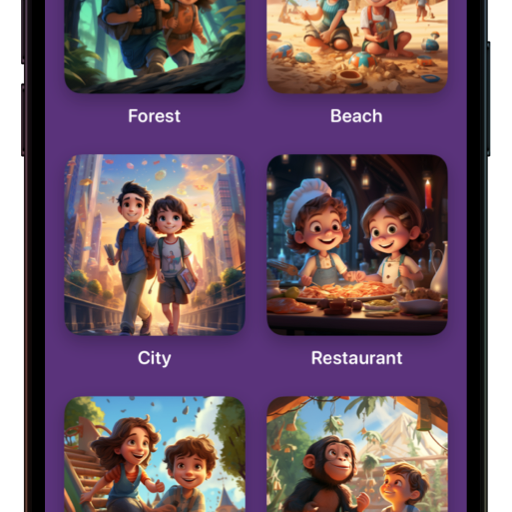 Personalized Adventures
Craft unforgettable tales by seamlessly integrating your child, pets, and favorite characters into the heart of each narrative.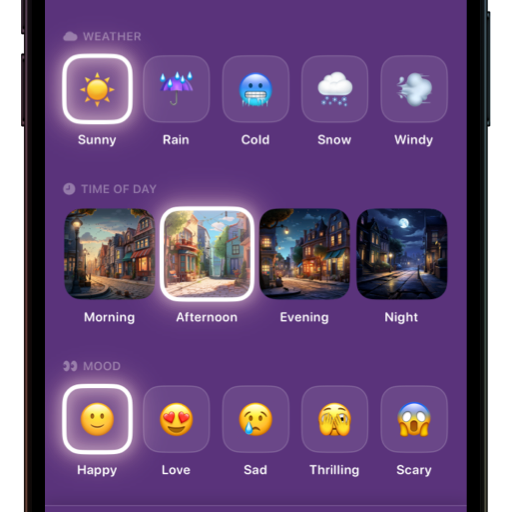 Customize the fairy tale
Tailor each story by changing the mood, preferences, and surroundings. Choose from an array of settings, weather conditions, and emotional tones to create the perfect bedtime atmosphere.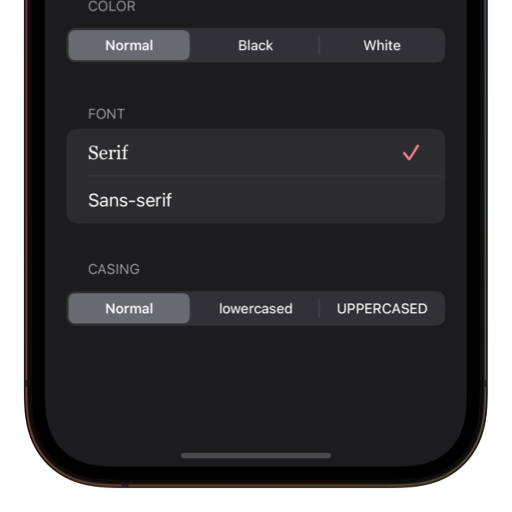 Learn to read
If your child is currently learning how to read, you can configure the app to only show lower- or uppercase letters, change the font to serif or sans-serif and change the colors for readability.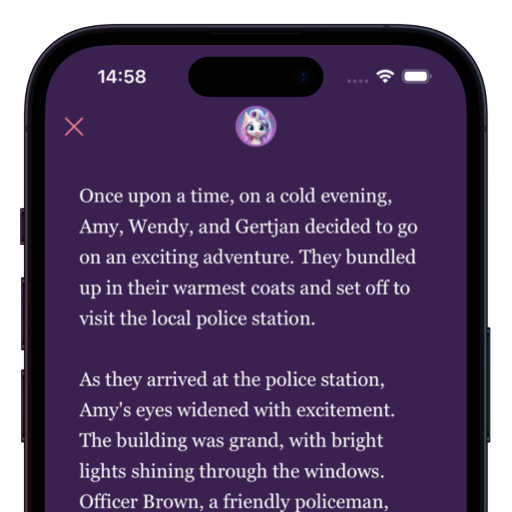 Magic
The cutting-edge AI technology weaves wonderful tales, ensuring every bedtime story is unique and engaging. Let the AI be your storytelling guide for nights filled with wonder.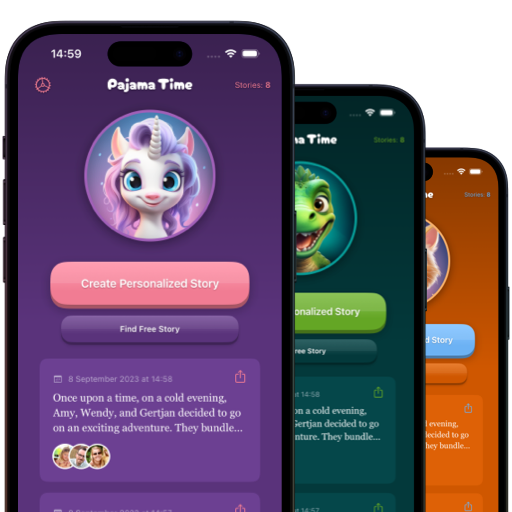 Bond Through Stories
Strengthen the bond between you and your child as you embark on fantastical journeys together. Share smiles, laughter, and precious moments while exploring the captivating stories from Pajama Time.